12.01.21
We are excited to share our new Wintery video for 'Haunted'.
Directed by the super talented director Mark Arrigo, the video was filmed in just one take in the surroundings of a remote 16th century stone walled Eskdale cottage in the beautiful Lake District.
Very cold but an unforgettable experience! Check it out below 🙂
LIVE IN LONDON 16/02/22:

We're excited to announce we'll be playing our first ever live show at The Slaughtered Lamb, London EC1 on Wednesday 16th February with early bird tickets just £5.50.

Support from BJ Cole!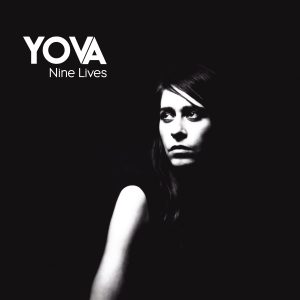 The album features nine shapeshifting songs and a stellar line up of musical contributors including multi-instrumentalist Rob Ellis (PJ Harvey / Anna Calvi), Daniel O'Sullivan(Grumbling Fur, Tim Burgess) bass, viola and keyboards; Terry Edwards (Nick Cave, Tom Waits) baritone sax; David Rhodes (Kate Bush, Scott Walker)guitars; Anna Phoebe (Roxy Music) violin; Nick Holland (Balanescu Quartet) cello; Alex Thomas (John Cale, UNKLE) drums; Ian Olliver (PJ Harvey) on bass and legendary pedal steel guitarist BJ Cole.
Includes 'Moondog', 'An Innocent Man', ' Rain' and many more.
YOVA are currently mixing their debut album with CAMERON CRAIG which is set for release in the near future.
YOVA are an analogue songwriting duo featuring Macedonian born vocalist and lyricist JOVA RADEVSKA, and London-based musician MARK VERNON.
YOVA have been recording their first album with a collective of like-minded guest musicians including: ROB ELLIS (PJ Harvey, Anna Calvi ) drums, keyboards string arrangements, DANIEL O'SULLIVAN (Grumbling Fur, Tim Burgess) bass and keyboards, DAVID RHODES (Kate Bush, Peter Gabriel) guitars, TERRY EDWARDS (Nick Cave, Tom Waits) baritone sax, and pedal steel guitarist BJ COLE (Bjork, REM, Beck).
VINCE CLARKE (Erasure, Yazoo, Depeche Mode) remixed YOVA's recent single 'Rain'.